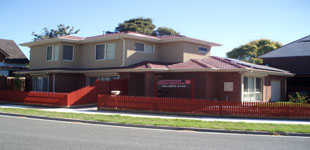 Acupuncture Bayswater
Take the suffering out of your life today thanks to the effective and focused techniques practiced by the team at Modern Acupuncture Clinic. For over 14 years we have delivered renowned acupuncture solutions Bayswater locals and other residents living in the surrounding suburbs can trust. Through our accurate and skilful insertion of sterilised acupuncture needles at specific energy points throughout the body we can alleviate new and chronic issues with just a few treatments.
With over 2000 years of continued experience and application acupuncture is one of the world's oldest holistic medicine techniques. Able to assist in reducing the discomfort associated with chronic sinusitis, sciatica, migraines, and multiple types of back pain our Chinese Medicine Clinic can help you live and work in comfort. For more information about how you can benefit from our professional acupuncture services Bayswater residents can call our clinic today on (03) 9879 4742.
In addition to Bayswater, we also provide services to Croydon, Ferntree gully, Nunawading, Wantirna, Glen waverley and surrounding suburbs.